About us
Our ethos
We believe that the outdoors is the place to make unique discoveries.
Surrey Outdoor Learning & Development is committed to achieving positive personal development through outdoor experiences that challenge the mind and body. Through these outdoor experiences, we guide participants to discover more about themselves by learning and developing personal, social, emotional, physical and key skills
We treat each person we work with as an individual with his or her own unique core strengths and limitations. Together, we work to achieve the best each person is capable of, whether this be newfound self-esteem, the ability to communicate effectively with friends or strangers, or the completion of a strenuous uphill hike.
Self-evaluation and the recognition of achievement are the two fundamental principles behind our work. Participants must assess their own capabilities in order to perform. Ultimately, learning and development will then occur when an individual chooses to fulfil these capabilities through action and is able to recognise their actions as a new and remarkable personal achievement.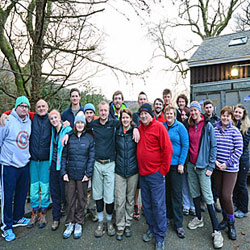 Meet the team
The SOLD team doing what they enjoy most, getting into the outdoors! This motley crew spent a long weekend in the Welsh Hills on a team building trip experiencing a very different outdoor learning centre and undertaking a variety of outdoor activities.
More photos of the different SOLD teams will follow soon.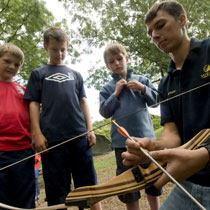 Jobs and volunteering
Working for Surrey Outdoor Learning and Development is a fulfilling career with plenty of training and personal development opportunities within the industry. Take a look here for our vacancies.