Active Schools Membership (for infant and primary schools) 2017-2018
Published: 02 Aug 2017
Maximise the impact of your PE and sport premium funding by joining Active Surrey's 'Active Schools' membership scheme!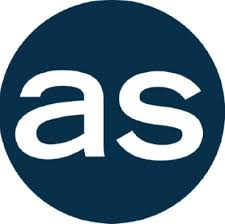 Ofsted have highlighted the need for clearer guidance to schools on how best to spend the continued Government funding and the need to share best practice between schools. Under the new inspection framework, Inspectors will assess how effectively leaders use the funding and measure its impact on outcomes for pupils, and how effectively governors hold them to account for this.
Active Surrey, Babcock 4S, Surrey Outdoor Learning Development (SOLD) and Surrey County Council are committed to supporting schools to broaden their knowledge and build capacity to support the delivery of outstanding and inspirational PE, school sport and physical activity.
---
---
There are a wide range of effective approaches to using the PE & Sport Premium funding and this county membership offer aims to simplify the landscape and highlight the local pathways and opportunities available to your school.
For an annual membership fee of just £650, you can access the following events and support (as well as gain discounts on many other services) for the 2017-18 academic year:-
1. Active Schools Members Briefing (Wednesday 27 September 2017, 1-4pm, Dorking)
A three hour (afternoon) workshop will help you to audit and assess your school's provision and outcomes, identify your future needs and connect you to relevant, local colleagues, agencies or training opportunities. If the PE and sport landscape looks confusing, or you're not sure where to access the support you need, or if you want to assess your progress so far, this will clarify your next steps. The briefing will include:- 
Headteacher keynote on whole school improvement and attainment 
Active Schools services and opportunities (Active Surrey) 
Babcock 4S services 
OAA services and opportunities (SOLD)
2. Active Schools Conference (Thursday 2 November 2017, 8am – 4pm, Guildford)
Aimed at PE leads, school sports coaches and Head teachers, the Active Schools Conference offers a keynote opening address from Dr William Bird (MBE) about the importance and impact of physical activity on both the mind and body. Delegates also have access to a variety of practical and theory based PE, school sport, physical activity (Active Learning) and health related workshops. Plus the chance to network with other schools and browse the market place of local and national providers and packed with products and services to help schools improve and sustain their provision.
3. Active Schools Best Practice Forum (Wednesday 14 March 2018, 12-4pm, Leatherhead)
Aimed at PE leads and Head teachers, the Forum includes lunch, an opening keynote and a variety of peer-led, topic specific networking sessions, using real school examples from around the county.
4. Discounts on teachers training and support services via Active Surrey & SOLD
A comprehensive programme of courses available through Active Surrey, Babcock 4S, Create Development, Surrey Outdoor Learning & Development (SOLD), Val Sabin, Youth Sport Trust and National Governing Bodies of Sport. Courses include:-
PE schemes of work for Reception, KS1&2
Gymnastics, Dance, Swimming
Sport & inclusion techniques for SEND pupils
Outdoor learning & development
Active Learning in the Classroom
Lunchtime supervision
Member schools will be able to access discounts on selected courses, but please note, course costs are additional and not included in the annual membership fee.
www.activesurrey.com/schools/training
5. afPE Safe Practice Guide in Physical Education, School Sport and Physical Activity
The essential reference for everyone involved in physical education, school sport or physical activity. The book offers advice across the complete physical education curriculum to help you protect your students and yourself from potential risks. The resource contains extensive best practice and can provide the basis for your health and safety policy. Fully updated to reflect recent developments in legal practice, national guidance, statute law and case law.
To accompany the book, there is an 'on the go' web reference tool, and shortly, an online learning course. Each copy of the book will get 6 months' FREE access to the web reference tool.
£650 per school for the 2017-18 academic year. Prices are subject to VAT for all non LEA schools and private organisations.
This page is available as a PDF and you can the download the application form.
To sign up as an Active Schools Member, visit www.activesurrey.com/schools/funding-and-membership