High Ashurst Team Building Day: Community Safety & Wellbeing
Published: 29 Sep 2017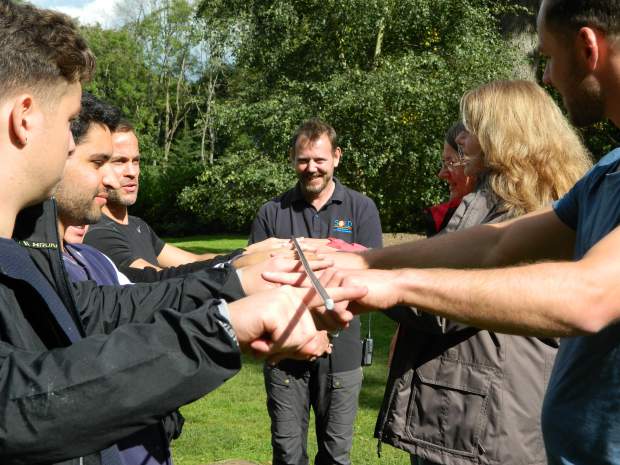 Surrey Outdoor Learning and Development always appreciate feedback from customers after a rewarding day with us. The article below was written by the Community Safety and Wellbeing team from Mole Valley District Council, who visited us last week with a morning of volunteering and an afternoon of team development – a great combination when getting their team together, out of their offices, and into the outdoors!
The Community Safety and Wellbeing team took part in a brilliant team building day at High Ashurst, located near Box Hill. They've posted a video showcasing their day with us.
The day entailed half a day of volunteering in the morning, which involved some very hard graft digging out an old cellar that was once a part of an ancient Manor House. High Ashurst would in turn like this cellar to be transformed into something kids can be shown around in during their school trips - this made the volunteering especially rewarding.
The afternoon saw us come up against various different timed problem-solving activities that were all difficult challenges, which needed input from each team member in order to be completed. One of the challenges was the low ropes where every member of the team had to use different balancing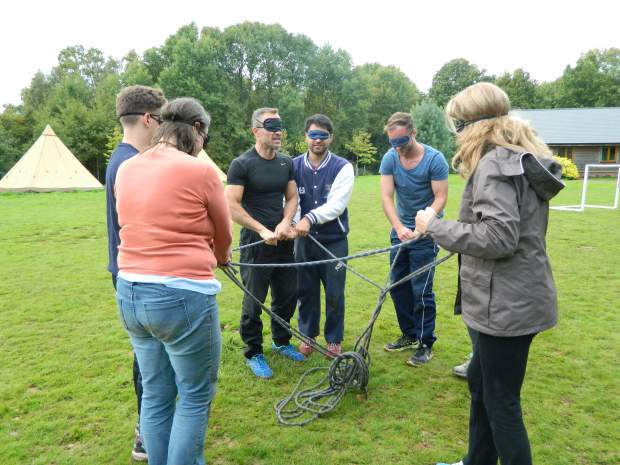 techniques to get from point to point on the course, without touching the floor.
We all had so much fun on the day and it allowed us all to learn new things about one another. It was a great opportunity to witness everybody's character in a completely different environment. The instructors were brilliant and actively made us think about how each person's character and personality can benefit the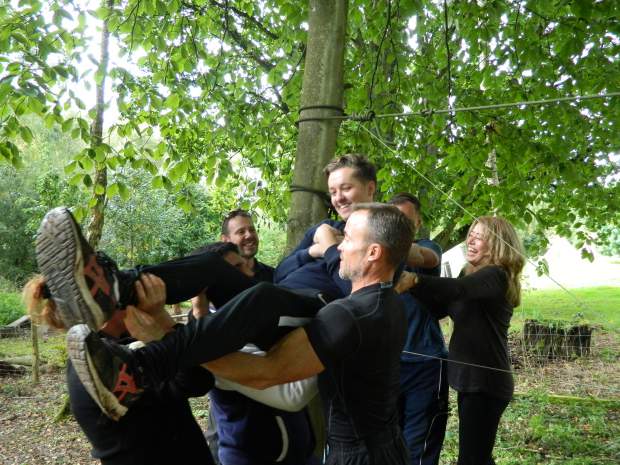 team inside and outside of a working situation.
We would all highly recommend each team participating in a day similar to this to help build your relationships and enjoy some time outside of work.
Jonathan Pickering, Mole Valley District Council
For more information about SOLD's Corporate Team Development programmes, please email outdoor.learning@surreycc.gov.uk or visit our Corporate Training and Development web page.