Duke of Edinburgh Award
We stand beside The Duke of Edinburgh Award in supporting every young person of any background to achieve personal excellence.
We are committed to achieving the principles outlined by DofE, particularly personal and social development through participation in shared experiences in the outdoors.
Bespoke programmes
A bespoke programme means bespoke prices. You can choose to include as many or as few of our services as your group requires and we will create a high quality package to meet your needs.
Discover more about what we can offer:
Gold Residential (multi-activity) at High Ashurst
We offer action-packed, outdoor activity Gold Residential programmes at High Ashurst.
Price: Only £299 per person*
Our multi-activity residential lets you try out land based activities while our experienced staff help you step beyond your comfort zone and learn new skills while you meet new friends en route to completing your Gold award.
This programme includes a range of exciting and challenging outdoor activities such as mountain biking, climbing, archery and much more!
Accommodation
You will be staying in one of our new and comfortable 'log cabins'. Each room has an en-suite shower/toilet and has four beds (bunks). There is a lounge and kitchenette for making drinks and toast between meals. Meals are provided in the main hall, a short walk from the cabin.
---
*Price is inclusive of all activities, accommodation and meals. Minibus pick up and return to local train stations available, please contact us for more information before booking your train ticket.
Team Building
Undertaking DofE is all about participating in shared experiences with others and often it is the people you share this with who make your experiences so worthwhile.
How can we help you?
We offer team building days specifically for groups undertaking their award together. For independent providers bringing groups of young people together from various areas for DofE, team building days are a fantastic way of breaking the ice and founding friendships that will last the duration of the award and beyond.
Expedition Training and Assessment
We have a wealth of experience in providing a range of different expeditions for groups of young people working towards their Duke of Edinburgh award. We can make the dream expedition a reality for your group.
In the past five years alone, the following modes of transport have been used for expeditions;
mountain bikes
canoes
walking
sailing
kayaking
tandem cycling
and many more!
We also offer bespoke expedition training, which means your group will have the flexibility to pick and choose what training they receive depending on their experience and ability.
Depending on your group requirements, we can provide training in the following areas:
expedition mode of transport training
camp craft - stove skills, cooking, camp hygiene, tent assembly, etc
selecting the appropriate tent and equipment for your expedition environment
expedition safety
practice expeditions
Groups with additional needs
We have extensive experience of tailoring expeditions to meet the needs of groups with additional needs, enabling participants to achieve more than they imagined possible through the journey that is their Duke of Edinburgh.
A bespoke service means bespoke prices. You can choose to include as many or as few expedition training and assessment options as your group requires and we will create a high quality package to meet your needs.
Kit Hire
We can offer kit hire to groups undertaking their Duke of Edinburgh Award and this can include:
tents
sleeping bags and roll mats
stoves and fuel bottles
rucksacks
maps and compasses
walking boots.
We have limited kit available to hire, but if you require this for your expeditions please contact us.
Lowland Leader Award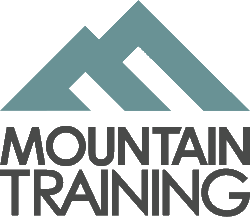 The new Lowland Leader Award is for people who want to lead groups in lowland countryside anywhere in the UK and Ireland.
Training and Assessment courses
This training course lasts two days. In addition to this you will be required to book, pay and attend a separate two day assessment course.
The course covers route planning, basic map work, equipment, dealing with hazards, leadership and group management, environmental and access awareness.
Note: camping and expeditioning are covered in the two day Expedition Skills Module, a separate course, that can be attended after you have passed the Lowland Leader Assessment.
Expedition Skills Module
The Expedition Skills Module is an optional module available to walking leaders. It is an opportunity to increase your skills where you will be trained and assessed to lead groups on multi day camping expeditions. The flexibility of the module makes it useful for Lowland Leaders in terrain and conditions within the scope of their respective leadership award.
For more information about the Lowland Leader Award please visit the Lowland Leader homepage or download the award handbook.
Download the Mountain Training Qualification Pathway and Mountain Training Walking Awards infographics.
To book onto a Lowland Leader Training, Assessment or Expedition Skills Module course please visit our Professional Training Courses for the Outdoors page.
National Governing Body: Mountain Training
Course Provider: Surrey Outdoor Learning and Development
Level 2 Qualification in Assisting Lowland Expedition Leadership (ALEL2)
The ALEL2 is for anyone aged 16+ who wants to assist with leading awards. Perhaps you are working towards achieving your LEL3 in the future, or maybe you are excited about leading an expedition but you are not looking to take full responsibility for the group.
Training and assessment
This award will cover the following areas: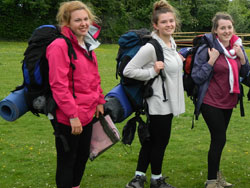 camp craft - tent assembly, rucksack packing, cooking, camp hygiene
navigation
supervision during the expedition
leadership skills
planning
We offer training and assessment for the ALEL2 Qualification upon request.
For more information or to request training and assessment please contact us at outdoor.training@surreycc.gov.uk
Lowland Expedition Leadership Qualification (LEL 3)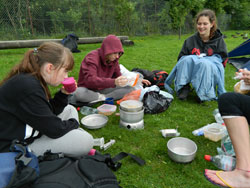 The LEL 3 qualification is for anyone aged 18+ and is the minimum qualification required in Surrey to train and lead groups for the expedition section of the DofE Bronze and Silver awards.
The course qualifies individuals, such as teachers, youth workers, youth group leaders, to lead groups across lowland areas and to have responsibility for the care of others in the outdoors. Participants learn how to oversee day journeys and to organise base and mobile camps. This qualification does not qualify you to lead groups in remote or mountainous areas.
Training
This extensive training course readies participants for assessment to achieve the Sports Leaders UK Lowland Expedition Leadership Qualification (Level 3).
We allow leaders to train for their LEL 3 qualification in any of the following ways:
Weekends - this relaxed approached to LEL 3 training is comprised of three weekends and two evenings, typically split over two to three months.
Intensive - this is a seven day intensive course. Cover everything in a short time-frame. It is intense but great fun!
Approved Prior Learning - this approach to training for the LEL 3 award takes your prior knowledge and experience into account and can offset some training days from the LEL 3 course. If you have attended a Mountain Leader Training course and want to transfer to a LEL 3 qualification, or if you already have years of experience leading expeditions, then approved prior learning may be for you. This route involves an extensive written exercise and 24 hour assessment interview. If successful, approved prior learning can shave up to 5 days off the standard LEL 3 training course.
Assessment
The assessment takes place from Friday evening through to Sunday afternoon with an overnight stay each night. Prior to the assessment weekend you will be required to consolidate your skills by;
completing your personal action plan
completing at least 8 day walks (min 6 hours) within the last 3 years in lowland countryside
leading at least 15 hours of camp craft activities
leading groups in lowland terrain for at least 15 hours (remote supervision of DofE groups is not acceptable for this)
completing your 8 hour first aid qualification (if necessary)
For more information and to book onto a LEL 3 training or assessment course please visit our Professional Training Courses for the Outdoors page
Bespoke Expedition Leader Training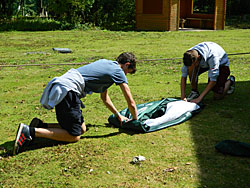 Aside from the LEL3 Qualification and the Mountain Training Lowland Leader Award and Expedition Module, which is the minimum qualification required to train and lead Surrey Duke of Edinburgh award groups through their expeditions, we also provide bespoke expedition leader training.
This is a flexible approach to learning or brushing up on any and every aspect of expeditions for the Duke of Edinburgh Award. Pick and choose what training you receive based upon your experience and skills.
Bespoke expedition leader training can over the following areas:
camp craft - tent assembly, stove work, fire-lighting, rucksack packing, cooking, camp hygiene
kit advice
remote supervision
risk assessment
mode of transport training
and much more!