Thames Young Mariners
Outdoor experiences and activities
Established over 40 years ago, this 25 acre site includes a 10 acre lake, alongside the River Thames, between Richmond and Kingston. Thames Young Mariners is surrounded by 200 acres of public open space, which has been designated as a local nature reserve. Located near London, Thames Young Mariners is the ideal location for London borough schools and organisations to visit.
In addition to the land-based activities found at our other centres, Thames Young Mariners offers water-based activities in a controlled environment, providing a unique space for learning and self-discovery in the natural environment. The centre is recognised as a teaching centre by the Royal Yachting Association and the British Canoe Union.
All activities are delivered by our qualified and experienced outdoor education workers. Whether you book for one day, a week or a weekly programme, our staff will facilitate a structured outdoor experience and engage with your group to maximise their learning opportunities.
Activities available at Thames Young Mariners include adventure/night walks, archery, bell boating, canoeing, challenge course, climbing, kayaking, mountain biking, orienteering, raft building, sailing, team tasks and woodland skills. Please find our activity descriptions here.
Activities can be adapted for disabled groups. Further information about our inclusive activities for groups with additional needs can be downloaded here.
What we can offer you at Thames Young Mariners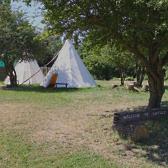 Accommodation at Thames Young Mariners
The accommodation on offer for residentials at Thames Young Mariners - you have the opportunity to stay in one of our magnificent Teepee villages or for groups there is also the option of camping.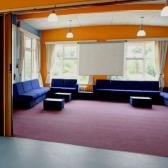 Conference and meeting rooms at Thames Young Mariners
We offer a range of formal and informal meeting and conference facilities with small meeting rooms for up to 10 people to a large meeting/conference room which can seat a maximum of 35 people; we can also provide on site catering.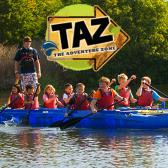 The Adventure Zone (TAZ) activities
Situated on a contained lake alongside the Thames at Ham, Thames Young Mariners is perfect for a range of water based and land based activities for young people and families.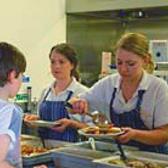 Catering at Thames Young Mariners
Eat Out Eat Well Gold Standard Award winning catering is available at Thames Young Mariners with all meals prepared freshly on site. Sample menus are available.
Location of Thames Young Mariners
Thames Young Mariners Outdoor Education Centre
Riverside Drive
Ham
Richmond
Surrey
TW10 7RX
View larger map
SAT NAV details for Thames Young Mariners
Cars, minibuses, mini-coaches and coaches
SAT NAV users should input the postcode TW10 7RX and also Riverside Drive for accurate directions. There is on-site parking for cars, minibuses and mini-coaches as well as access for coaches.
Directions to Thames Young Mariners
Directions (without SAT NAV)
Thames Young Mariners is located between Kingston and Richmond and is a short distance from London.
By train
The closest train station is Teddington. This is followed by a 20 minute walk via Teddington Lock foot bridge.