Primary schools

Bespoke outdoor experience programmes
So, you have decided to get your students out of the classroom and into the natural environment. That's fantastic! Whatever outdoor learning experience you have in mind, SOLD has got everything to create a Bespoke Outdoor Experience Programme that is engaging, developmental, exhilarating and fun!
Designing your bespoke programme
We will design a bespoke programme with you for your students depending upon the length of your visit, particular requirements you may have, such as catering and accommodation, and what you really want to achieve with your students during your visit. Take a look at our Learning Outcome Tool to help focus on your main aims of your visit to SOLD as well as a a selection of programmes that can be created for your children in the drop sections below.
Learning outcomes
Defining the aim of your group's visit is very important. As their leader we work with you to specify their learning outcomes you wish them to achieve during their visit. These could include:
involvement
setting goals
broaden horizons
development
self awareness
confidence
coordination
fitness
communication
leadership
Take a look below at some of the ideas, support and programme packages we can offer you and your children.
OAA and the primary curriculum
With increased OAA (outdoor and adventurous activities) on the KS1 and KS2 PE curriculum, SOLD has been working with primary schools to integrate outdoor learning within their curriculum in a variety of ways including (but not limited to):
Integrating day and residential visits to any of our outdoor learning centres within the curriculum - linking with key subjects.
Training and Development of staff including Outdoor Learning Card Training – ideas and suggestions for development outdoor learning activities for teachers in primary schools.
Making better use of school grounds for OAA including mapping and creation of orienteering course
Consultancy with your school to identify ways to increase OAA within curriculum
Outreach Service at your school – outdoor learning brought to you.
For more information about how SOLD can help you, your teaching colleagues and your children, please complete the attached enquiry form so that we can help you use the outdoors for OAA in your lesson plans.
Residential Visits
A residential is an exciting new adventure for children at primary school. Often, a residential school trip is the first time many young students have stayed away from home.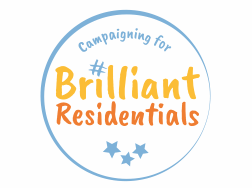 The Benefits
Residentials have been shown to promote various benefits for young people in terms of personal development, such as:
a greater sense of independence
personal confidence
improved interpersonal skills
a greater sense of personal responsibility and time-keeping
personal care and hygiene
And what could be more fun than living in the outdoors and spending quality time with your friends?
When did you last review your current residential provision?
Are your residentials of a high quality?
Do you see development between year group residentials?
Do you work with learning outcomes to ensure a quality experience?
Have you reviewed travelling time vs costs?
Put SOLD to the test - we can offer you:
High quality residential experiences – teepees, yurts or luxury log cabins
A developmental, joined up programme of residential visits from year group to year group.
Plan, Do, Review – we create robust learning outcomes
Why spend ££'s on travelling long distances, when your outdoor experiences can start sooner?
Discover what residential options SOLD are able to offer including teepees, yurts, log cabins and camping (using own tents).
Further reading about residential benefits to young people – Learning Away Research.
Primary PE and Sport Membership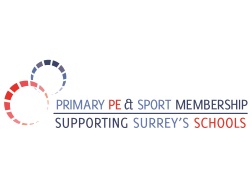 Make the most of your Sports Premium Funding - join Surrey's Primary PE and Sport Membership Scheme and help shape the outcomes for your school, staff and pupils!
The Government is providing funding to improve the provision of physical education (PE) and school sport (collectively known as PESS) in primary schools. A recent Ofsted survey highlighted the need for clearer guidance to schools on how best to spend the funding and the need to share best practice between schools.
Active Surrey, Babcock 4S, Surrey Outdoor Learning and Development (SOLD) and Surrey County Council are committed to supporting schools to broaden their knowledge and capacity to support the delivery of outstanding and inspirational PE and school sport.
There are a wide range of effective approaches to using the Sport Premium and this county membership offer aims to simplify the landscape and highlight the local pathways and opportunities that can best support PE and sport in your school.
For more information download the flyer below to find out about what PESS membership means for you and how you can become a member.
PE and Sport Premium
The PE and sport premium is a grant being paid directly to Primary Schools until 2016 with the purpose of improving PE and sport provision for pupils. This funding can be used in a number of ways; including the delivery of outdoor learning activities or training school staff to deliver their own outdoor learning curriculum.
How can we help you?
We have a team of professional, highly qualified and experienced instructors who deliver high quality outdoor learning activity sessions at any of our three outdoor education centres in and around Surrey, or on your school site by our Outreach Team. We can offer activities such as climbing, orienteering, archery, biking, problem solving, woodland skills, canoeing and sailing. Please take a look at our school sports funding leaflet to find out how these activities can be built into programmes for your school and further information about what we can offer you.
For further information please contact Louise Edwards (SOLD Manager) by email at louise.edwards@surreycc.gov.uk or by telephone on 07968 891651 or click here to view the PE and sport premium packages offered by SOLD.
Introduction to the Outdoor Classroom
We work in nature's classroom which is a complementary setting to your children's usual surroundings. This is an exciting place in which to start the journey of developing vital life skills through direct and unique experiences - personal, social, emotional, physical and more!
The Introduction to the Outdoor Classroom is ideal for Key Stage 1 children and aims to help them:
become more aware and respectful of their natural surroundings
understand who and what lives there
think about how we can protect our natural surroundings
encourage self discovery
facilitate working co-operatively
develop cognitive skills
This Introduction could consist of a morning or afternoon visit or a weekly, monthly or seasonal programme of visits. Activities to choose from are: Woodland Skills or the Challenge Course and one other activity from either Problem Solving/Team Tasks or Orienteering.
For further information, to book or check availability please complete our online enquiry form.
Winter Woodland Residential
This winter, we are offering brilliant, fully inclusive residential packages that will get your young people out of the classroom and into the outdoors. A comprehensive outdoor learning programme will keep them exhilarated during the day. In the evenings they will enjoy a warm and toasty stay in our deluxe log cabins, whilst enjoying home-cooked meals and as much hot chocolate as they can drink!
3 days/2 nights for £114* per student
Residential trips are a wonderful opportunity for personal development, inspiring improved confidence, interpersonal skills and a better dynamic between students and teachers.
Woodland Residentials take place at High Ashurst, which is a majestic 56-acre site nestled in the heart of the Surrey Hills. With direct access to Headley Heath, this is an idyllic setting in which to learn and develop.
* Terms and conditions apply.
For further information please take a look at our Winter Woodland Residential flyer or to book or check availability please complete our online enquiry form.
Curriculum Enrichment Days
Take your students out of their usual surroundings and let them achieve positive personal development through outdoor experiential learning that challenges the mind and body. This package is ideal for team development, enrichment days, summer schools, induction days and much more!
A typical 'Curriculum Enrichment Day' will include two activities from the list below and fit into normal school hours (9.30-2.30pm):
Adventure Walk
Archery
Bell boating
Canoeing
Challenge Course
Climbing
High ropes
Mountain biking
Orienteering
Raft building
Team tasks and problem solving
Woodland skills
For further information please take a look at our Curriculum Enrichment flyer and to book or check availability please complete our online enquiry form.
Home Front 1940's Day/Residential - KS2
Home Front is an exciting living history experience that offers KS2 students a practical insight into the lives of those who lived during WW2. This unique outdoor learning experience also teaches students about how the Second World War has shaped Surrey's local heritage. Home Front takes place at Henley Fort, which once served as headquarters to the Surrey Home Guard during WW2.
What happens during the Home Front sessions?
On the day, students are provided with authentic uniforms and take on the roles of the Surrey Home Guard volunteers and Air Raid Wardens. Students will have the opportunity to take on both roles during the day and their duties will be undertaken between
Air Raid Wardens will experience what it was like during an air raid in an authentic Anderson shelter and learn about gas masks, blackout and how to fight fires with fire-fighting equipment of the day.
Home Guard Volunteers will hunt for sneaky spies, undergo training drills, master the art of disguise in camouflage constructions and much more!
How about taking part in a one night Evacuee Residential experience?
Turn your back on the 21st century for 24 hours and live the life of an evacuee escaping the blitz!
This experience includes:
Making a gas mask box and ID card at school before arriving by train at Guildford Train Station.
Being handpicked by your temporary adoptive country family.
Living experience of becoming an Air Raid Warden and Home Guard (as day visit).
Exploring rationing including 'Digging for Victory' in the veggie patch.
Assist in the preparation of a typical war time meal.
Fun around the campfire including toasting marshmallows.
Overnight accommodation in Henley Fort's new Yurt village.
Fully catered with a rationing theme.
For further information please take a look at our Living History Flyer and to book or check availability please complete our online enquiry form.
Outreach team
Our outreach team travel all across Surrey, London and beyond providing high quality outdoor learning experiences.
We can provide a range of accessible, enjoyable and engaging outdoor activities at schools, youth centres, high-profile events, your workplace, your back garden and most other places provided there is enough space. We deliver a range of positive activities and learning experiences (through informal education) to improve personal and social development while working towards identified desired outcomes.