News and events
Keep up to date with the latest news and events and find out how you can get involved!
---
Published: 22 Feb 2018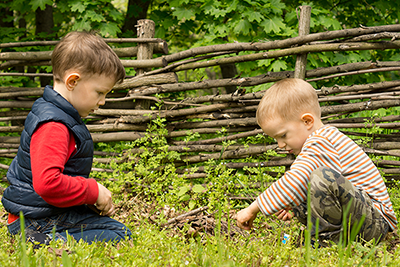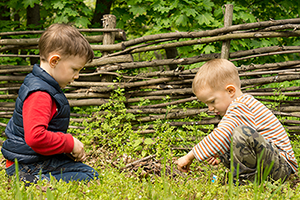 As a leading provider of outdoor education in London and Surrey, SOLD know all too well the benefits for young people that come from incorporating the outdoors across the school curriculums. From building character and encouraging healthy lifestyle choices to aiding social, physical, and emotional development, outdoor learning has too many benefits to ignore, which is why it is so encouraging to see more and more schools making it a vital part of lessons for all ages. But, with mandated testing still seeming to focus on traditional learning, is personal growth still being undervalued in comparison to academic education?
Read full article: Academic Education Is Incomplete Without Personal Growth
---
Published: 07 Feb 2018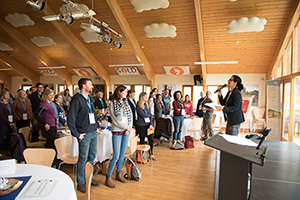 With our dedication to providing quality outdoor learning courses for teachers, and following the success of last year's Learning Beyond The Classroom conference, it was only natural that we'd be hosting another one in 2018! If you didn't attend the 2017 conference, then you can read our recap blog to hear about what you missed out on! If you're still not sure if you are going to book a place for this year's conference, then one of these four reasons should put any indecision to bed! You'll find you want to book ASAP if...
Read full article: Four Reasons to Book Your Place at SOLD's 2018 Learning Beyond The Classroom Conference Right Now!
---
Published: 23 Jan 2018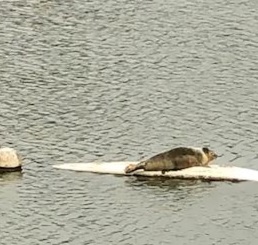 Great excitement at Thames Young Mariners today with a sighting of a seal in our lake aboard a windsurf board!
We immediately reported this to the Zoological Society of London (ZSL) through their website. Reporting these sightings will help ZSL to make sense of the biodiversity in the Thames and will help with conservation. So, if you 're lucky enough to ...
Read full article: Surfing seal spotted at Thames Young Mariners
---
Published: 06 Dec 2017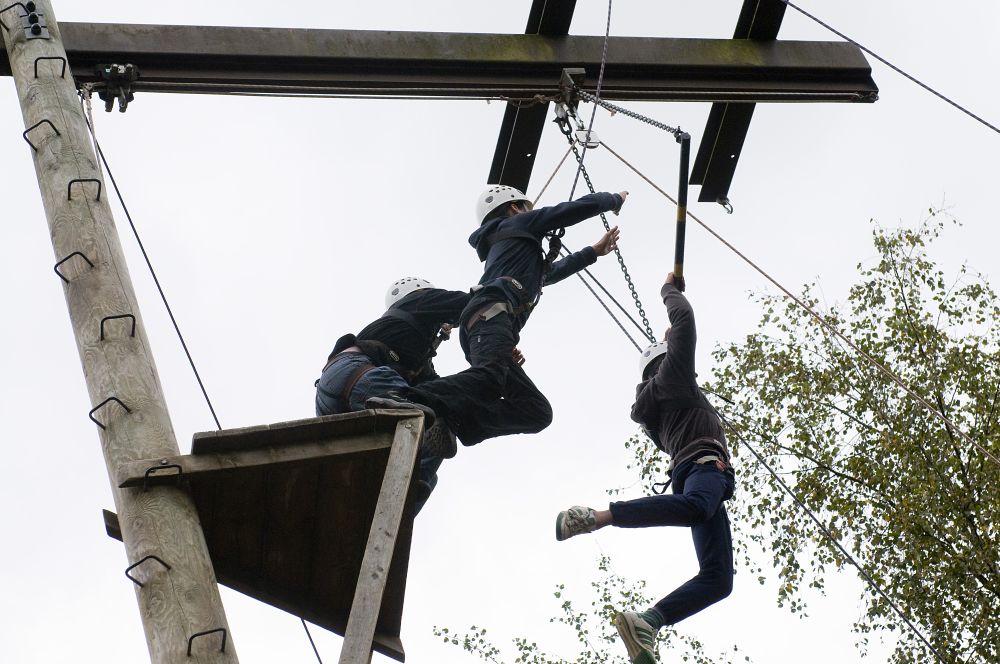 Surrey Outdoor Learning and Development (SOLD) is an AHOEC GOLD accredited outdoor learning provider that offers adults and young people alike the opportunity to learn, develop, and flourish through residential or day experiences. We offer a wide range of outdoor activities across our three Surrey and London centres, and are starting a series highlighting a few of these to highlight their benefits for learning and development. This week's spotlight is on the Triple Trapeze at High Ashurst, our activity centre in Surrey that is near Dorking.
Read full article: Fact File: Triple Trapeze
---
Published: 29 Nov 2017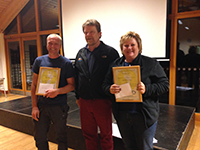 The team at Surrey Outdoor Learning and Development (SOLD) is passionate about getting groups of young people and adults to experience new and exciting outdoor learning activities that help to enrich their development and enhance personal growth. We are proud of the quality of learning experiences our customers enjoy which is only possible due to our incredible staff teams across all three of our outdoor learning centres (and our canal boat). The total SOLD team get together to review and celebrate the successes achieved by all the centres every autumn, and this year is no different!
Read full article: SOLD Staff Enjoy Celebration Evening
---
Published: 10 Nov 2017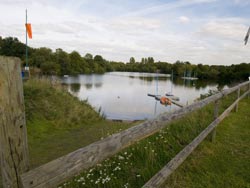 The team here at SOLD are delighted to announce that we have been awarded the Gold Standard Award by AHOEC for all three of our outdoor education centres in Surrey: Henley Fort, Thames Young Mariners, and High Ashurst! Whilst we have achieved this award before, this year feels extra special due to the recognition of our continuity across the centres and our 'one team' approach...
Read full article: Going for Gold: SOLD Accredited by AHOEC
---
Published: 12 Oct 2017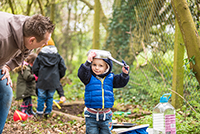 The team at TAZ (The Adventure Zone) know how important it is to stimulate young minds, which is why we developed our forest school, Little Squirrels, to join the selection of parent and toddler groups Richmond. Aside from being a great way to spend a few hours and meet new friends, just what exactly are the benefits to taking your toddler to forest schools? Read on to find out just a few...
Read full article: Forest Schools: Great For Kids Whatever the Weather
---
Published: 05 Oct 2017
Here at SOLD, we're passionate about organising amazing residential trips for schools in London, which is why we proudly support Learning Away's hugely successful campaign #BrilliantResidentials, and is why we'll also be supporting its extension, #WinterResidentials! We firmly believe that outdoor learning can be beneficial year-round, and this goes for residentials too - in fact, winter residentials may be even more advantageous than ones in the summer! Here's why...
Read full article: Winter residentials are brilliant residentials!
---
Published: 29 Sep 2017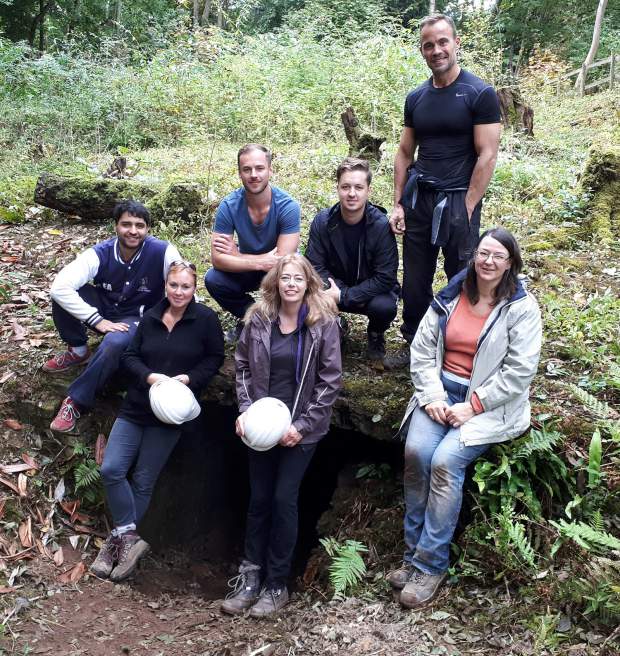 Surrey Outdoor Learning and Development always appreciate feedback from customers after a rewarding day with us. The article below was written by the Community Safety and Wellbeing team from Mole Valley District Council who visited us last week with a morning of volunteering and an afternoon of team development – a great combination when getting their team together, out of their offices, and into the outdoors!
Last Monday, the Community Safety and Wellbeing team took part in a brilliant team building day at High Ashurst, located near Box Hill...
Read full article: High Ashurst Team Building Day: Community Safety & Wellbeing
---
Published: 05 Sep 2017
Don't forget to 'like' us to find out the latest news, events and special offers!
Facebook
Twitter
Instagram
Pinterest
Read full article: Follow us on Social Media
---
Published: 16 Aug 2017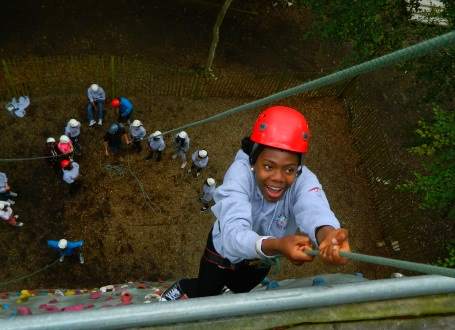 The benefits of outdoor learning are starting to become more widely known, but did you know that outdoor learning doesn't just happen at school or through residentials during term time? In fact, it can also come in the form of holiday activity camps in Surrey, as provided by The Adventure Zone (TAZ)!
Indeed, visiting a camp has a number of brilliant benefits for young people...
Read full article: They're Not Just Fun, Holiday Activity Camps Are Seriously Good for Children
---
Published: 02 Aug 2017
Maximise the impact of your PE and sport premium funding by joining Active Surrey's 'Active Schools' membership scheme!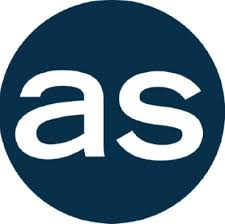 Active Surrey, Babcock 4S, Surrey Outdoor Learning Development (SOLD) and Surrey County Council are committed to supporting schools to broaden their knowledge and build capacity to support the delivery of outstanding and inspirational PE, school sport and physical activity.
There are a wide range of effective approaches to using the PE & Sport Premium funding and this county membership offer aims to simplify the landscape and highlight the local pathways and opportunities available to your school...
Read full article: Active Schools Membership (for infant and primary schools) 2017-2018
---
Published: 08 Jun 2017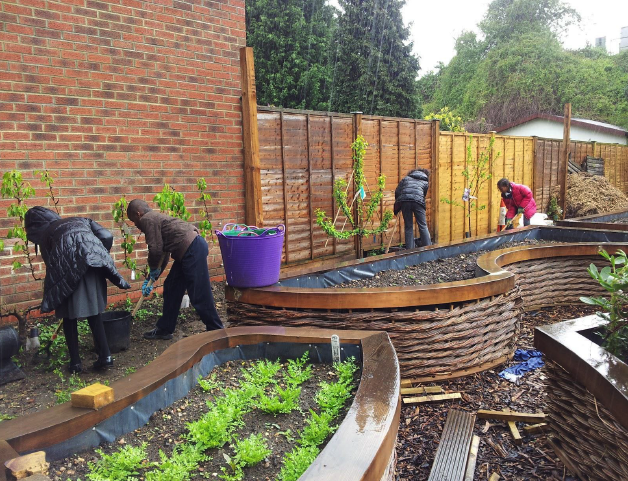 It can be difficult for children to get enough fresh air and contact with the environment in the capital, which is why the team at SOLD are delighted by any projects that promote outdoor learning in London, such as the famed 'Secret Garden' in Battersea.
Meet Colette Morris, headteacher of Christ Church Primary School, Battersea, who has managed to transform not only an abandoned lot, but also the entire atmosphere at her school, with just a little help from gardening and outdoor learning! You may recognise Colette from her fantastic presentation at our recent Learning Beyond the Classroom Conference in April where she talked about her "Secret Garden", a project that has been so successful and had such an impact that ...
Read full article: "Secret Garden" Unlocks London Pupils' Full Potential
---
Published: 16 May 2017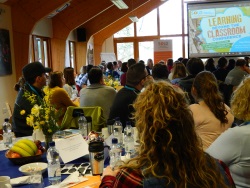 Here at SOLD, we are proud to be able to offer a range of outdoor learning courses for teachers who are looking to expand their pupils' experiences and positively encourage their development. Of course, aside from hands-on courses, we also offer conferences to those working in relevant fields of education, to allow the sharing of ideas and to celebrate the concept of learning outside the classroom. In fact, the end of last month saw a highlight in our annual conference calendar, as the Learning Beyond the Classroom conference returned for 2017. In case you missed it, we've gone through a quick recap of the event in the following blog.
Read full article: A Recap of the 2017 Learning Beyond the Classroom Conference
---
Published: 03 May 2017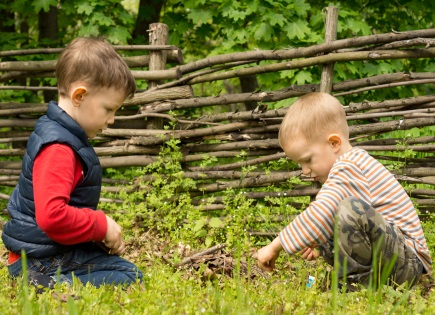 Everyone knows that the team here at SOLD (and TAZ!) are big advocates of outdoor learning, so we are thrilled to see awareness growing amongst parents of the different ways that spending time outside can benefit children, particularly in terms of aiding their vital early stages of development. In particular, forest schools seem to be taking the nation by storm – and we know from first-hand experience just how well this form of teaching works for children from nursery age upwards. Indeed, we run weekly "Little Squirrels" forest school sessions for parents and toddlers at our Thames Young Mariners Outdoor Learning Centre, packed with outdoor activities that offer an exciting new alternative to traditional playgroups for toddlers in Richmond.
So, just what are some of the benefits that children can experience after attending a forest school?
Read full article: How Forest Schools Can Enrich Your Child
---
Published: 23 Sep 2016
Are you looking for a volunteering opportunity in your spare time? Do you like to get into the outdoors? Or meet new people while making a positive difference to your local community?
If you have answered 'yes' to any of the above then how about becoming an estates management volunteer at Surrey Outdoor Learning and Development?
Read full article: Volunteering Opportunities
---
Published: 22 Jul 2016
So here at Surrey Outdoor Learning and Development we have always been advocates of outdoor learning. From day visits to residential trips, outdoor education has been creating a buzz in the news recently - take a look at the links below to see what we mean.
Happy reading/watching!
Read full article: Outdoor Learning - the new buzz word?
---
Published: 11 May 2016
It's no secret that the team here at Surrey Outdoor Learning and Development all absolutely adore the great outdoors, and are enthusiastic supporters of outdoor education in London and around the UK; we love nothing more than encouraging activity amongst children, and to see them have fun while they learn and grow! With this in mind, we're always pleased to see other people and institutions taking children's outdoor learning seriously, like Persil is doing with their recent efforts.more information.
Read full article: Are Children Getting Enough Outdoor Education in London and the UK?
---
Published: 03 Feb 2016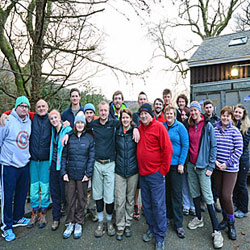 The whole SOLD team have recently graduated from the WorldHost Customer Service training course that has been run at their outdoor education centre, High Ashurst, in Dorking.
Teams from catering, operations, facilities, business support and marketing have successfully completed the course run by WorldHost who are one of the leading companies working hard to transform customer service standards across the UK. While the SOLD team already put the customer firmly at the centre of everything they do, the teams have created action plans for each of their areas to improve the organisation's processes and procedures which will benefit their valued customers even further.
Read full article: Only first class customer service will do for SOLD!
---
Published: 23 Dec 2015
At SOLD we pride ourselves on being green and helping the environment where possible. As a result, this year for the Green Achiever Award we have progressed to 5 stars out of 5 for High Ashurst, 4 stars for Thames Young Mariners and remained at 4 stars for Henley Fort.
This is the fifth year that we have produced a self declaration of environmental commitment to the scheme for green businesses where we have identified and comply with all environmental legislation relevant to our business activities. Over the next 12 months we hope to improve on this further.
For more information about Green Achiever please visit their website.
Read full article: Green Achiever Award for all our centres
---
Published: 23 Dec 2015
Surrey Outdoor Learning and Development were nominated and selected as finalists in this year's Leatherhead and District Business Awards in the Sustainable Organisation of the Year category, sponsored by Unilever.
The Awards Ceremony Dinner took place on Monday 30 November and SOLD were announced as the winners in this category!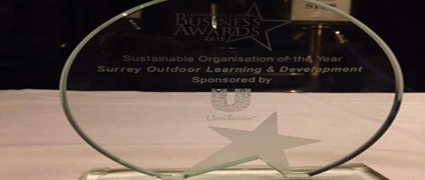 Read full article: SOLD are Leatherhead and District Business Award winners
---
Published: 22 Dec 2015
This guide has been created to help schools and organisations get the most out of their outdoor learning experiences.
With AHOEC, English Outdoor Council, Learning Outside the Classroom and Learning Away combining their knowledge and resources into this helpful document you can challenge your outdoor learning providers in order to get the most out of your outdoor learning experiences.
Including the 10 key outcomes of high quality outdoor learning, the benefits of outdoor learning as well as high quality indicator checklists, this handy little guide combines information to help you help your students.
Please click here to download the full guide (PDF).
Read full article: A Guide to High Quality Outdoor Learning and Residential Experiences
---
Published: 20 Aug 2015
Surrey Outdoor Learning and Development welcomed the NCS (National Citizen Service) youth ambassadors 'Only the Young' to their outdoor learning centre High Ashurst in Mickleham Dorking. As youth ambassadors, the group who were recently on X Factor, visit many of the NCS groups as they undertake their residential, team building visit as part of their personal and team learning and development programme over the summer months.
After performing an acoustic set of songs to a group of young NCS participants from Guildford, Betsy, Parisa, Charlie and Mikey chatted with the young people about how they have enjoyed being away from home and undertaking some challenging and fun activities including putting up tents, sleeping under the stars, hiking in the Surrey Hills, team tasks including a catapult build and much more. The young people really engaged with the group and supported the foursome when they undertook their own challenge.
The team at SOLD challenged the four bandmates to one of their high ropes courses where they had to climb 25 feet to a platform before jumping onto a trapeze. They were then challenged to hanging upside down, dangling from a rope before being lowered to the ground again. The band managed a go each before Mikey and Charlie pushed themselves more by having to jump further for the trapeze. Great fun was had by all.
In 2015, SOLD have welcomed 16 separate waves of NCS groups to two of their centres, Henley Fort in Guildford and High Ashurst in Mickleham nr Dorking, since June amounting to over 1000 16 and 17 year olds undertaking Phase 1 of their NCS journey. NCS Co-ordinator Simon Kibble said 'SOLD have been proud to be partners with the NCS/Challenge for the third year running working with a variety of groups from London and the South East.'
To see photographs from this visit please take a look at our Facebook page.
Read full article: NCS Youth Ambassadors, Only the Young, visit High Ashurst
---
Published: 26 Feb 2015
We offer a bespoke service to any school that expresses an interest in GCSE PE activities of an adventurous nature.
We can currently offer climbing and mountain biking (depending on the exam board) and we are looking to develop archery and orienteering. We are also able to offer kayaking, canoeing and sailing for those who want something even more challenging.
Using activities of an adventurous nature may enable certain students to score more highly on their practical assessment than they would otherwise. Students that may benefit from pursuing an activity of this nature may be those who:
are lacking confidence
do not have a bank of transferable ball skills
would appreciate performing in a non-competitive environment
For further information contact Gareth Moss (gareth.moss@surreycc.gov.uk) or take a look at our Schools and Youth Groups page.
Read full article: GCSE PE day visits and residentials
1